Cars, SUVs, and Trucks With the Best and Worst Braking Distances
CR's tests show how well these vehicles come to a stop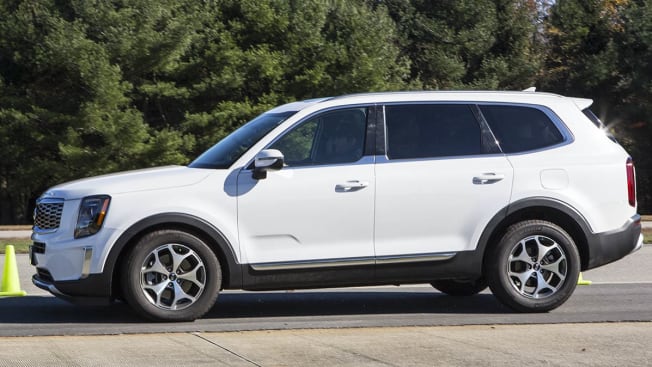 Safety is a paramount concern for many shoppers in choosing their next vehicle, based on our car-buying surveys. Beyond crash test results and advanced safety systems, there is a vital element that shouldn't be overlooked: the brakes.
It may be natural to assume that all brakes on new models are good enough, but there can be significant variation within a category between the best and worst performers. And braking distance can mean the difference between a stop being a stressful moment or a tragedy.
Average Stopping Distance by Category
| | |
| --- | --- |
| Category | Average dry braking 60-0 mph, ft. |
| Sports/sporty cars | 120 |
| Luxury midsized cars | 128 |
| Luxury small SUVs | 129 |
| Small cars | 130 |
| Luxury small cars | 131 |
| Small SUVs | 132 |
| Luxury large cars | 132 |
| Large cars | 132 |
| Midsized cars | 133 |
| Midsized SUVs | 134 |
| Luxury midsized SUVs | 134 |
| Compact pickups | 136 |
| Minivans | 138 |
| Compact electric/hybrid cars | 138 |
| Luxury large SUVs | 138 |
| Full-sized pickups | 140 |
| Large SUVs | 143 |
| Average of all tested vehicles | 132 |
CR tests the brakes on every car, SUV, and truck that we purchase using a standard industry protocol that we developed with the Society of Automotive Engineers. These tests are performed at our test track, on dedicated dry and wet brake lanes. Consistency is critical. That is why our engineers routinely clean our pavement and measure its surface friction. The tests themselves are conducted during mild, dry weather to ensure comparable results.

Our tests are conducted from 60 mph, measuring the distance it takes the vehicle to come to a complete stop using onboard test instruments. We perform this test in both dry and carefully controlled wet conditions.
There are many factors to consider when shopping for your next car, but if safety is a priority, be sure to check the braking distances in our tests. On our model pages (available to CR members), we list distances in feet and also provide a color-coded rating on the ratings tab. This way, you can know at a glance how the car does in our brake tests and evaluations, which also include an assessment of the brake pedal action.
Below, CR members will find the models in more than a dozen categories with the most significant differences in stopping distances. We spotlight the one for the category with the shortest stopping distance and the average distance for the category, so you can see how the other cited models measure up.
If you're not a CR member, click below to access this list and all of our exclusive ratings and reviews for each vehicle we buy and test. Joining also gives you full access to exclusive ratings for any of the other products our experts evaluate in several categories, including electronics and home appliances.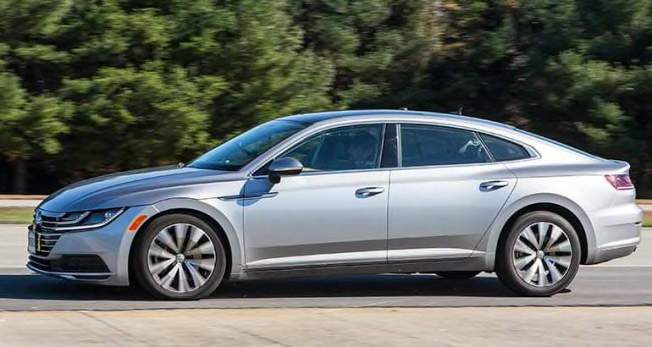 Become a member to read the full article and get access to digital ratings.
We investigate, research, and test so you can choose with confidence.